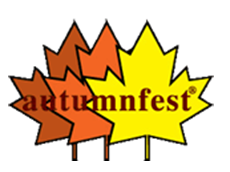 LINGER – THE CRANBERRIES TRIBUTE BAND & DEAN FORD & THE BEAUTIFUL ONES – PRINCE TRIBUTE BAND HEADLINE AUTUMNFEST 2023
Woonsocket –Autumnfest is proud to announce our two entertainment headlining acts for 2023. Linger – The Cranberries Tribute Band will be on stage Saturday, October 7 at 8:00 PM and Dean Ford & The Beautiful Ones – Prince Tribute Band takes the stage Sunday October 8 at 7:30 PM.
Based in Denver, Colorado, Linger is the only tribute band to The Cranberries music in all the United States. Their most important hook as a tribute for The Cranberries, is the original voice of our lead singer Mary Kate, (they will never find someone who sings like Dolores O'Riordan). Mary Kate does not try to imitate how Dolores used to sing. She naturally sings similar. Additionally, her passion for The Cranberries music truly captivates the audience along with the band's energy!
Dean Ford & The Beautiful Ones is "The Ultimate Tribute 2 Prince." Dressed 2 the 9's, Dean Ford embodies Prince with every fiber of his being, giving the audience a show as close as you will ever get to the real thing. Ford and company perform all the hits, including the "Purple Rain" album in its entirety. But, it's more than just the songs. He's got the look, the moves, and the sounds down jaw-droppingly well. So well, you'll forget it's only a tribute.
Autumnfest Entertainment Coordinator Steve Laramee said, "I am very happy with this year's eclectic mix of wonderful acts. We always look forward to bringing a combination of fantastic musical, dance and variety acts to the Autumnfest Main Stage."
Below is the schedule of the 2023 Autumnfest Entertainment Schedule. A Fireworks display will be launched on Sunday October 8th at 9:00 PM. For more information please visit the website, www.autumnfest.org.
Saturday October 7, 2023
11:00 AM – 12:00 PM Trigger South Country Music
12:00 PM – 12:30 PM Opening Ceremonies
12:30 PM– 1:30 PM Trigger South Country Music
1:30 PM – 2:00 PM Kim Oakes in Memory of Chris Medina Autumnfest Staple
2:00 PM – 2:45 PM Krylo Dance Studio Dance
3:00 PM – 4:00 PM Jkidz Positive Hip-Hop for Kids
4:00 PM – 4:30 PM Minute to Win It Game Show Fun
4:30 PM – 6:30 PM Amber Rose Local Rock Music
6:30 PM – 7:30 PM Catnip Junkies New Orleans Swing
7:00 PM – 8:00 PM Set Up & Sound Check
8:00 PM – 9:30 PM Linger The Cranberries Tribute Band
Sunday October 8, 2023
12:00 PM – 1:30 PM Leaf Jumpers Alternative Rock
1:30 PM – 2:00 PM Dance & Beyond Dance
2:00 PM – 2:30 PM Sammy Vaughn PWT Praise & Worship Dance Team
2:30 PM – 4:00 PM Number Nine The Beatles Tribute Band
4:00 PM – 4:30 PM Minute to Win It Game Show Fun
4:30 PM – 6:00 PM Platinum Thrill Local Rock Music
6:00 PM – 7:00 PM Josh Kerwin Solo Performer
6:30 PM – 7:30 PM Set Up & Sound Check
7:30 PM – 9:00 PM Dean Ford & The Beautiful Ones Prince Tribute Band
Monday October 9, 2023
12:00 PM – 1:00 PM School of Rock Kid Rock Band
1:00 PM – 1:30 PM Minute to Win It Game Show Fun
1:30 PM – 3:00 PM Timeless Local Cover Band
3:00 PM – 4:00 PM Closing Ceremonies
4:00 PM – 6:00 PM So Lucky Dave Matthews Tribute Band