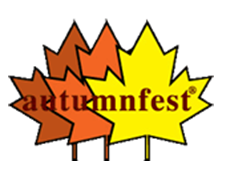 HARVEST GARDEN ENTERTAINMENT
Woonsocket – The Autumnfest Steering Committee and Matt Moylan of Ciro's Tavern & Savini's Pomodoro are proud to announce the lineup of entertainment that will be performing inside Harvest Garden during Autumnfest over Columbus Day Weekend starting Friday October 7, 2022. You must be 21 or over to enter Harvest Garden.
Friday 7:00 PM – 10:00 PM
Pieces of 8 - Performing Hits from Motown, 60s, 70s & Today's Country Hits
Saturday 1:00 PM – 3:00 PM
Randy Vera - Boston's Singer Song Writer Playing Various Acoustic Jams
Saturday 4:00 PM – 7:00 PM
Adam Go - Woonsocket Native and Local Entertainer, Playing Various Hits in acoustic.
Saturday 8:00 PM – 10:00 PM
Late & Early – Local group formerly the Lexie's, playing blues/jam/classic rock from the late 60s early 70s.
Sunday 2:00 PM – 4:00 PM
Stefan Couture - North Smithfield Native, Solo Acoustic Performer, singer/songwriter with roots rock sensibilities.
Sunday 5:00 PM – 7:00 PM
Good Living Band – Northern RI Group formed with local musician Spencer Soucy. A quartet of harmonies playing rhythmic acoustic guitars, lush bass lines and tight drum grooves to deliver greats from classic songs to today's hits.
Sunday 8:00 PM – 11:00 PM
MAC Band (Hanna McDonald & Family) North Smithfield Natives delivering country/folk/rock music
Monday 12:30 PM - 2:30 PM
Double Eagle Oktoberfest German Band - A German Oompah band, A foot stomping, thigh slapping, festive German tunes
Monday 3:30 PM – 6:00 PM
So Damn Lucky Band - Local duo playing a variety of hits from Dave Matthews to Top Pop Hits